Buying a property and the path to settlement
Here's a list of what you need to think about as you travel your property purchase journey in South Australia.
Once you've found the property you want to buy it's a good idea to familiarise yourself with the steps involved.
If you're a first home buyer, the process can seem a bit daunting and it might feel a little hard to work out who is on your side.
You've probably been dealing with a real estate agent whose job it is to make sure that the vendors maximise their price (which means maximising what you pay).
conveyancingSA.com.au is on your side. And if you're ever in any doubt as to who is on your side, ask yourself – who is paying the bill. That's usually a pretty good indication!
Be sure to arrange insurance over your new property as soon as you have signed the Contract of Sale
If you haven't arranged (and if you need) finance, you should contact your financial institution to make arrangements. If you have a loan pre-approved, contact your lender or mortgage broker to let them know the details of your purchase
When your two business day cooling-off period is complete, you will need to pay the deposit you agreed to in the Contract of Sale into the Trust account of the real estate agent
If the agent hasn't already asked for the name of your conveyancer, you should inform them now that you will be working with conveyancingSA.com.au
If there are any conditions in the Contract that need to be met, make sure you notify the real estate agent and conveyancingSA.com.au when that happens e.g. if finance approval is a condition, once it has been approved you should notify us and your agent right away
Make sure that the real estate agent and conveyancingSA.com.au are told of any changes to your contact details (phone, email, address). We don't want to have trouble getting in touch!
So that we can keep the ball rolling to settlement date, please try and attend to any requests from conveyancingSA.com.au as soon as you can
Part of the requirements that we need to fulfil is the verification of your identity. We can do this online but you will need access to original documents to prove your identify. This is pretty similar to the ID you require when opening a bank account. If you can produce a current driver's licence and passport that is ideal but if you can't we can help you with an alternative
Keep in touch with the real estate agent and find out before settlement how, when and where you can collect keys for your property once you have settled
If you're moving into the property immediately following settlement, make arrangements for gas, electricity and other connections to be transferred into your name or connected in your name, so that you're not left out in the cold or the dark
There's nothing you need to do with regard to council and SA Water – conveyancingSA.com.au will handle that for you
Before settlement day we will issue you with a Settlement statement. Have a look over it and make sure that everything is in order and that the amount required on your statement is paid to conveyancingSA.com.au. This needs to happen at least one working day prior to settlement
If you have any queries regarding your Settlement statement, message us immediately so that we can sort it out for you
Contract
The Contract you sign contains what we call the Particulars of Sale – this includes things like the vendor and purchaser details, the agent details, the full legal address of the property and the Certificate of Title reference (every single property has a unique reference number).
There may also be items at the property that are included in, or excluded from the sale, and these will be detailed in the Contract.
If the property is tenanted, information about the tenancy is also contained in the Contract along with any other conditions that need to be satisfied before the Contract is considered "unconditional". For example, if the completion of the terms of the contract are subject to you receiving finance approval then that will also be detailed your Contract.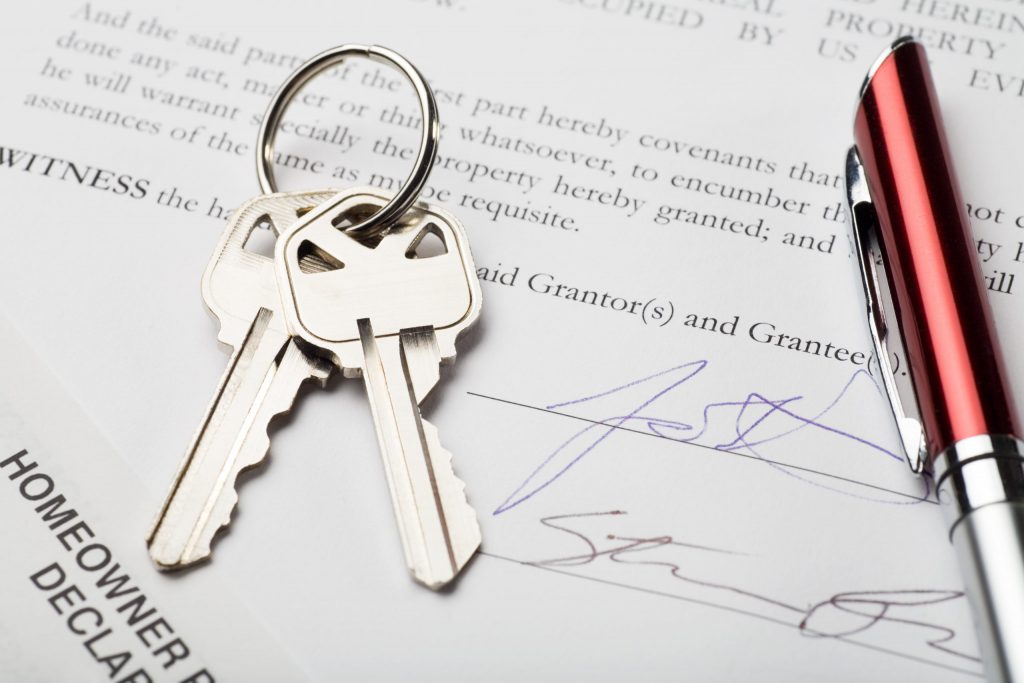 Form 1
The Form 1 is quite a lengthy legal document and it can look overwhelming when you first see it. It is sometimes referred to as the vendor disclosure statement.
The Form 1 includes the particulars of the property and the information that is gathered from what we call 'searches.' These are requests that are made by the preparer of the Form 1 (your agent or a professional Form 1 preparer). The responses to those requests are then compiled into the Form 1 document and the seller of the property confirms that everything legally required has been disclosed in that document.
Both the seller and buyer sign the Form 1. It's a very important document not just because the information is important but because once you have signed your Contract and received the Form 1, your cooling-off period begins.
If you buy at auction, there is no cooling-off period but you still need to be happy with the information contained in the Form 1. It will be on display at the agent's office 3 business days prior to the auction as well as being displayed at the property at least 30 minutes prior to the auction.
The Form 1 will usually contain the following;
Certificate of Title
Form R3 (unless it is a commercial property)
Council Search (note this will also disclose any overlays and zones, heritage information etc.)
Property Interest Report
Emergency Services Levy Certificate
Land Tax information
SA Water information
Title and Valuation report
Copy of Plan of Subdivision and any agreements or covenants affecting the property. With a proposed lot, documents such as By-laws, Scheme Description, Development Contract are also included.
Here's what our clients are saying
Alana, Magill
Purchaser
I would like to thank you and the whole team for their efforts to help with the purchase of my property. I'm very glad that I used your service and would definitely highly recommend and use conveyancingSA.com.au again in the future. The communication was great and I found worked really well for me, being busy with my job I could log into the portal and view the documents and the messages with any information that needed to be provided at a time that suited me. The team was very friendly and I always got answers to any queries I had very quickly. I couldn't have asked for a better service. Many thanks to the whole team, I'm very grateful.
April 2022
Heather, Williamstown
Buyer
This was extremely easy. It was my first home purchase so I haven't had any other conveyancing experience and it was fantastic. I felt like I was in control, email responses were fast – I honestly can't fault it.
January 2022
Claire C-H, Mount Barker
Seller
No hesitation in recommending conveyancingSA!  Convenient, efficient, simple. Communication with the conveyancingSA team was prompt and professional – nothing was too difficult and they were always only too happy to help. The portal is user-friendly with instant access to your uploaded documents and helpful notifications to your phone (via text message or email) about any outstanding tasks to be completed.  Selling a home is quite stressful, but conveyancingSA was not!
January 2022
David H, Mount Barker
Seller
The conveyancingSA.com.au platform was fantastic from beginning to end. The transfer of title is often complex and overwhelming, but this user-friendly experience provided a stress-free transaction and the platform itself was simplistic, easy to follow and intuitive. The level of service from the team was also great and I would highly recommend anyone buying or selling to engage with the team from conveyancingSA.com.au
January 2022
Ben C, Buckland Park
Buyer
Very easy service to use. Fast responses to questions. Was a stress free process.
December 2021
Our standard fee is $770(INCLUDES GST)
So how does it work?
We are South Australia's first pure online conveyancing service. Being online we're able to reduce overheads. You benefit with simplicity and lower fees.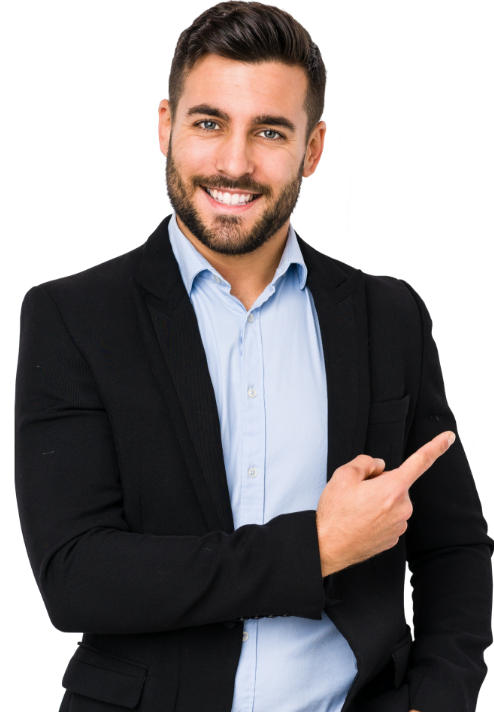 All online
Get your conveyancing sorted fast – online from start to finish and backed by a team of experienced SA conveyancers.
Value for money
Being online we're able to reduce overheads. You benefit with simplicity and lower fees.
SA's best conveyancers
We get conveyancing in South Australia. You can trust in our Adelaide-based conveyancers to take care of your property transactions in SA.
Will I have a dedicated conveyancer?
In order to maintain our lower price structure we have created internal efficiencies including a Shared Services team.
Clients have access to a support email address for any queries (support@conveyancingSA.com.au).
The Shared Service concept means that if anyone is away or not at their desk, there will always be someone to answer your question.
There is shared visibility over your transaction and that means you'll get an answer to your query fast.
What should I know about your fee quotation?
Our information and our fee quotation is provided to you on the basis of the information you have supplied to us. If there is any variation to that information, and there is a need to revise our quotation, we will always contact you first to explain clearly the reasons for the variation and to gain your agreement before we continue.
When we quote you, we let you know about the third party charges you can expect to pay in addition to our professional fee. Take a look at the What Costs Should I Know About? section to learn more about the fees and charges that may be applicable to your purchase or sale. These fees are what we call Government and Statutory fees which means they'll apply regardless of who is doing your conveyancing. We'll help you work out just what those fees will be so that you won't have any nasty surprises.
Why do you ask for so much stuff?
There are a number of important forms and information that we need from you to make sure that we conduct your transaction in line with legislation and regulations in South Australia and that we complete all of the required checking.
We know that some of this can be tedious, but you can be assured that we only ask for what is absolutely necessary.
The sooner you can provide the documents we require the better – this is so we can work together to avoid any delay to your settlement.
You can be assured that we will return information to you quickly from our side and if you can do the same, that will keep us on track.
We can also assure you that we take the greatest precautions with your data security and privacy. You'll notice we ask you to register your account to sign up with two-factor authentication.
We will not take any chances with your data or your privacy.
Each time we request information from you, you'll receive a notification from us to check into the conveyancingSA.com.au portal, to retrieve the message. Safe and secure.
That's our promise – to keep you on track and informed.
View all FAQs